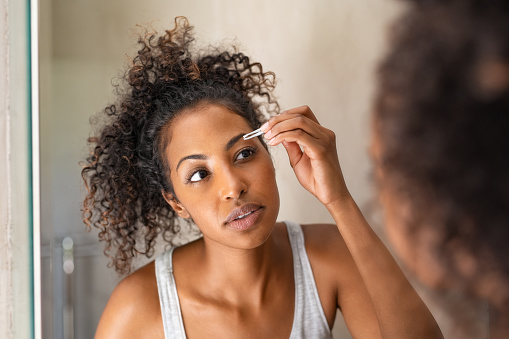 One of the most common areas of the face to develop fine lines and wrinkles is the forehead and tops of the brows. As the aging process occurs and skin loses elasticity, it's no wonder that the pull of gravity begins to create a heaviness in the forehead, making some individuals look much older than they really are. In addition, this descending forehead and/or brow can create a worried and even angry look.

Utilizing the most advanced techniques,

Dr. Marashi

can reverse the pull of gravity and restore the forehead and upper brow area to its youthful appearance through forehead or brow lifting, also known as browplasty.


What are the benefits of a forehead or brow lift?

Patients who undergo forehead/brow lift procedures receive a variety of benefits which are immediately visible and easily maintained by cultivating a healthy lifestyle and minimizing sun damage.

At Greater Charlotte Oral and Facial Surgery, our patients are happy recipients of:

| | |
| --- | --- |
| • | Improved frown lines between the eyebrows |
| • | Reduced wrinkle lines along the forehead, brow line, and even the bridge of the nose |
| • | Alert, attentive, and youthful eyebrow positioning |
| • | Reduced sagging or drooping of the upper eyelid |

During the initial consultation, Dr. Marashi, and his patients have an in-depth discussion about their overall goals for the procedure. It is not uncommon for a forehead/brow lift to be performed in combination with other cosmetic procedures, such as skin resurfacing or face lifting, both of which are offered in our office. Certain considerations, such as the patient's smoking habits and physical health condition, will play a role in the type of procedure necessary. Your doctor will recommend the most comprehensive treatment plan for your needs to ensure that the optimal outcome is achieved.


What happens during the forehead/brow lift procedure?

There are many methods used for the forehead lift procedure, each of which provides outstanding results. In our office, the brow can be lifted with a few strategically placed incisions which are made along the hairline to ensure optimal healing. You may have some swelling or bruising following the procedure; however, results from the treatment are immediately visible. In fact, your satisfaction with the results will even improve as incision lines fade and swelling resolves.

As an oral and maxillofacial surgeon, Dr. Marashi's wealth of hands-on surgical experience pertains especially to the facial region. This ensures that all patients receive the highest quality of care during the procedure to minimize the post-operative recovery time.

Contact Greater Charlotte Oral and Facial Surgery today for a consultation.